This video explains iChat Screen Sharing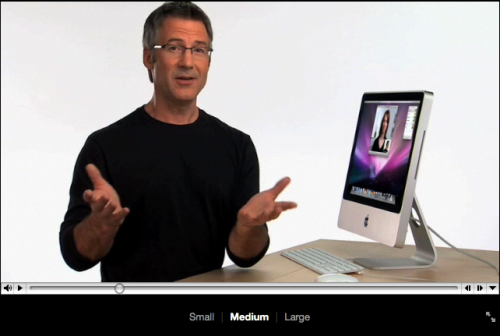 Click to start chat

AbsoluteProof Requirements?
AbsoluteProof runs on Mac OS X 10.4 and above (Tiger 10.4, Leopard 10.5, Snow Leopard 10.6 and Lion 10.7) and Internet must be active. For best results we require you to have a color measuring device. Sign up on our website for a 30 day free trial.
Why do you offer free online support?
This allows us to make sure the installation is done accurately, to ensure customer satisfaction, and customer interaction and training of AbsoluteProof. Currently it is free to all subscribers and the initial setup when you first use AbsoluteProof, even if you are only running a free trial. The experience is educational and will in most cases allow the user to gain valuable experience for the future use of AbsoluteProof. Throughout the years we have discovered that working with our clients is the best way to ensure quality, and customer satisfaction. It is our intention to offer you the best we can.
What are all the costs of running AbsoluteProof?
There are 3 versions of AbsoluteProof. Each one will allow a different set of printers to work. You choose your license when you make your first online payment. To continue when your trial expires, simply select the option that includes the printers you will be working with. The versions are priced at $100, $150, and $200 per month. You can adjust the amount of months you want to order, and there are no other penalties, fees or charges. Click here to view that page.
What is involved with the free, guided installation?
Depending on whether you have a measuring device, and whether your press is running at a certified standard, determines the way we install AbsoluteProof. For the best result we require you to have a color measuring device, we will guide you through calibrating a printer or the printers you would like to proof on, and the calibration takes about 1 to 2 hours per printer. If your press is certified to the Gracol, Fogra, or Swop standards, then it is simply a matter of selecting the correct ICC profile in the Colormatching Profile area of AbsoluteProof. If you are not running your press to a certified standard, we recommend that you get your press to be running at optimum, when we output the profile target, which we will need you to measure and build a profile from those readings. A complete calibrated installation can take from 1 to 5 hours.
If you do not have a color measuring device we can install AbsoluteProof with a canned profile and linearization which can give you up to 90% colormatching (a color difference of a measurement of Delta E 3 or below is considered as a match by the printing industry). We can also install canned press profiles of a certified standard, which you are running your press to, or we could output a target, which you can send to our office and we can measure to build a custom press profile for you. This way of installing AbsoluteProof can take anything from 5 minutes to 1 hour.
Establishing screen sharing is easy if you have a @me.com or a @mac.com account with Apple, as this allows the screen sharing feature to work with iChat which comes pre installed on all Mac's. You can sign up for a free 60 day trial at www.me.com or, if you prefer, you can sign up for a trial with LogMeIn, after installing Log Me In, you run the application, select desktop sharing, and send invitation to support@absolute-proof.com and one of our support personnel will be able to take control of your screen when you confirm the request.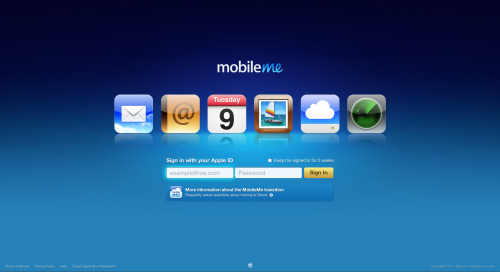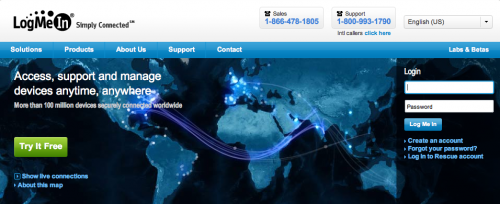 What is a color measuring device? And where can i get one?
A color measuring device, known as a spectrophotometer, is a device that measures colors. The most affordable option will be the Eye-One available from the X-Rite website www.x-rite.com amongst other devices. Mid range Xerox printers commonly include an Eye One device, branded "EFI es1000". They can be used for the calibration of AbsoluteProof.
Why have you changed the pricing structure so significantly?
We found that it was time for a change; we want everyone to have access to AbsoluteProof and online support, regardless of your geographic location, or capital investment budget. Now, starting to use AbsoluteProof has never been easier, simply sign up on our website, and you will be e-mailed simple steps on starting your 30 day trial. All versions of AbsoluteProof (including the trial) include free guided installation, online support and training, and all future upgrades of AbsoluteProof. Click here to sign up.
Is there a minimum amount of subscription months?
Subscription to AbsoluteProof has a minimum order of 1 month. You can adjust the quantity of the amount of months you want to order once you are on the PayPal website. Please make sure you enter your correct User ID, in the correct location, so your AbsoluteProof license is updated correctly.
Are there any limitations on the software?
No. However, the smaller the proofing printer, the less expensive it is respectively. To compare pricing visit www.absolute-proof.com/paypal-purchase
Should I be aligning my proofer to my press or my press to my proofer?
In many cases it makes sense to align the proof with the press, but in other cases it makes sense to align the press with the proof. Typically you would align the press with the proof when you are trying to achieve a particular industry standard. In situations where you are trying to achieve the best possible color on a particular press, typically to distinguish yourself as a printer, you would define a custom color standard for the press and align your proof with the press.
If you were maintaining your press to a certified standard (i.e. Fogra, GRACoL, SWOP, ISO, etc.), we would only need to calibrate the proofer, provided that you have the ICC profile for that standard. If your press is not running to a standard, we would ask you to make sure your press is running at optimum, before we output a profile target, and that you keep your press at optimum, as it is your standard. If color problems come up, the corrections should be in the files and not the press or proofer.
What are the benefits of remote proofing?
Time saving is the biggest objective here. Before accurate remote proofing your clients have to wait for the post office to deliver the proof to the location, now you can proof to anyone, anywhere, and anytime. Remote proofing is being adopted by the printing industry at a very rapid pace today, and increasing. It is realistic that you can process an 8up separated halftone file + a spot color, at location-A and have it printing at location-B within 10 minutes. Depending on the Internet connection.
How many locations can I print to remotely?
Unlimited. The job is processed locally, then automatically compressed and sent to a drop folder on an iDisk or a FTP server, as soon as the file has transferred to that location, the job is printed with AbsoluteProof at the remote location, without processing.
What is an FTP Server or an iDisk?
File Transfer Protocol (FTP) is a standard network protocol used to copy a file from one host to another over the Internet. If you do not have this in place, you can sign up for a 60 day trial at www.me.com to try using your own FTP server called an iDisk by Apple.
Does it cost any extra to print to remote locations?
It does not cost extra to print to remote location, nor does it cost any extra to set that up for you. However, because AbsoluteProof needs to be at both locations, normal subscription fees apply at both locations.
I also have a Xerox printer; can I use that for proofing?
Yes. As long as the calibration is maintained, it can be used for proofing. For AbsoluteProof to drive the printer a PPD is required, a PPD is the driver that comes with the Xerox printer. There are no extra costs for the driver or the installation. All postscript devices such as the Xerox, Konica Minolta, HP and all other postscript printing devices are supported.
About Log Me In
Users worldwide rely on LogMeIn solutions for remote control, file sharing, systems management, data backup, business collaboration and on-demand customer support of PCs, servers, Macintosh computers, smartphones and other connected devices. There award-winning solutions are easy to try, buy and deploy from any web browser with an Internet connection. Over 100 million devices worldwide have connected to a LogMeIn service.
Sign up on there website for a free trial, then send your invitation to share your screen to support@absolute-proof.com and one of our support personnel will log in after you confirm connection, to start your free guided installation.
About MobileMe
MobileMe is a great collection of online services and software offered by Apple Inc. This allows you to easily connect and sync your Apple devices and applications in real time. From iPad, Laptops, iPhones, and to on the web. Using this service can greatly improve your satisfaction with your Apple applications. iChat application which comes standard on all new Mac computers will only allow the screen sharing to work if you have a mobileme account, so if you do not have this already, you can sign up for a 60 day free trial. This also gives you access to your very own iDisk (FTP Server), which is required for remote proofing.
AbsoluteProof iDisk public folder.
With MobileMe iDisk, it's easy to store, access, and share files online. You have plenty of storage space; even large files are no problem. Click the icon below to open our AbsoluteProof user public folder within a browser and download brochures and interface images.
http://homepage.mac.com/cherrypop/iblog/C1900478167/E20060301171845/index.html